Video codec makes possible reliable simulcasts for sports network
By Jack Kestenbaum
Director of Technical Operations
YES Network
The YES Network is a regional sports network owned by 21st Century Fox and the New York Yankees. We cover New York Yankees baseball, Brooklyn Nets basketball and Major League Soccer's New York City FC, along with other programming. I've served as director of technical operations for the YES Network since it was founded in 2002.
For a number of years, I've been coordinating remote broadcasts for "The Michael Kay Show." Michael Kay is the play-by-play announcer for our Yankee baseball coverage and the headliner for the show, which is heard Monday through Friday from 3 to 7 p.m. on WEPN/ESPN Radio in New York. YES produces and airs a live video simulcast of that show with a simple one-camera setup.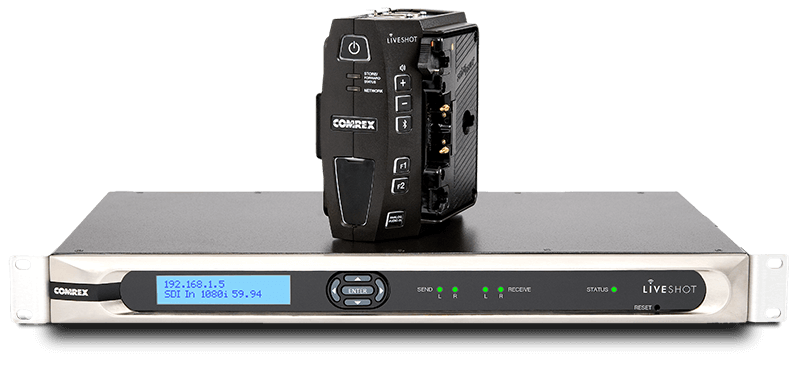 Before adopting the Comrex LiveShot IP video codecs, our simulcast programming would go out via satellite at 9 MHz. I pay close attention to new developments and technology, and when I saw LiveShot and its competitors appearing on the market, I was intrigued.
I'd been familiar with Comrex for a long time. "The Michael Kay Show" is transmitted on ESPN Radio with Comrex's Access box, so we were already using Comrex equipment regularly. In my experiences, the products I've used have been, in most cases, bulletproof; and the customer service is beyond reproach. So I was moved to learn more about LiveShot.
Initially, we used LiveShot and satellite simultaneously, but as we've gained confidence, we've switched fully to LiveShot. For "The Michael Kay Show," we're using LiveShot exclusively. The technology has been proven to work consistently, and we've gotten more comfortable trusting it with our broadcasts.
Recently, we've begun using LiveShot's SD return video feed, and Michael Kay loves it. We place a monitor where he can see it clearly, and he can easily see when he's in a two-box or when we're in commercial. Return video has been an incredibly useful feature for us.
I've tried other bonded cellular products, and one of the reasons I ultimately chose Comrex is the history behind the company. Comrex has been in broadcasting for more than 50 years, and as noted, the customer service has been excellent. So far, any questions that we've had are answered instantly.
We're very satisfied. The form-factor of LiveShot Portable is unique — it's very portable and lightweight, which distinguishes it from other bonded cellular products. And LiveShot also contains some unique features, like two-way video and IFB capability. These features, combined with reliable customer service and bulletproof connections, made LiveShot the choice for us.