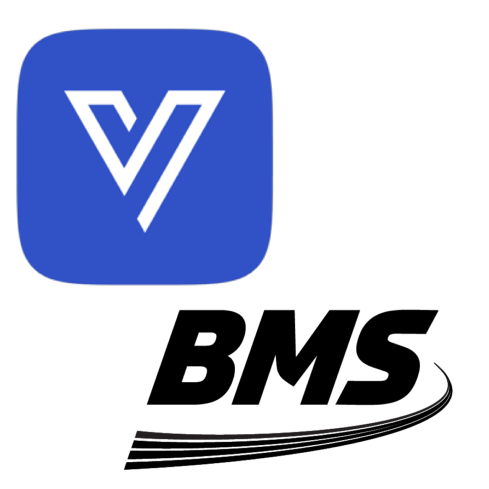 Strategic Asset Purchase Adds Strong Domestic and International Customer Base in MilGov Sector 
Mt. Olive, NJ — September 15, 2023 — Vislink Technologies, Inc. ("Vislink" or the "Company") (NASDAQ: VISL), a global technology leader in the capture, delivery, and management of high-quality, live video and associated data in the media and entertainment, law enforcement, and defense markets, has acquired the majority assets of Broadcast Microwave Services, LLC (BMS), a provider of wireless microwave equipment for video and data transmission.
BMS Overview
BMS designs and manufactures microwave technology systems that serve a diverse customer base in government surveillance, law enforcement, uncrewed aerial vehicles (UAV), and unmanned ground vehicles (UGV) markets. BMS offers a complete suite of mission-critical solutions, allowing reliable, long-range data transmission in the most demanding environments. With over 30 years of experience in real-time microwave transmission, BMS has longstanding relationships with customers in the United States, Europe, Asia, and the Middle East (EMEA).
BMS Asset Acquisition Summary and Rationale
Grows Vislink's leading position as one of the largest and most technically advanced Airborne Video Downlink Systems (AVDS) provider.
Provides Vislink with a well-established customer base in the MilGov sector, further strengthening the Company's international footprint, especially in EMEA.
Presents Vislink with an attractive opportunity to upsell and cross-sell its industry-leading AVDS products across the expansive BMS customer network.
Expands Vislink's opportunities to penetrate the burgeoning public safety, defense, and federal government markets.
Bolsters Vislink's ability to flexibly deploy capital to evolve its platform to best meet customers' needs.
Management Commentary
"BMS is a well-established international player in the AVDS space," said Vislink CEO Mickey Miller. "By adding its assets to Vislink, we are consolidating the market and extending our position as the leading worldwide provider of AVDS products. We look forward to driving new sales to a larger customer base with an increased focus on the growing public safety market. Our strong balance sheet allows us to meet the needs of current BMS customers, while our industry-leading technology provides us with an attractive opportunity to up-sell and cross-sell our solutions. With the addition of BMS assets, we are even better positioned to scale our business in the growing MilGov sector."
Note on Forward-looking Statements
Certain statements in this press release are forward-looking statements that involve substantial risks and uncertainties for purposes of the safe harbor provided by the Private Securities Litigation Reform Act of 1995. Any statements, other than statements of historical fact included in this press release, including those regarding the Company's acquisition of BMS assets and expected opportunities and synergies, strategy, future operations, future revenues, growth, profitability results and financial position, risks of supply chain constraints and inflationary pressures, projected expenses, prospects, plans including footprint and technology asset consolidations, objectives of management, new capabilities, product and solutions launches including wireless microwave equipment and AI-assisted and 5G streaming technologies, expected contract values, projected pipeline sales opportunities, acquisitions integration, and expected market opportunities across the Company's operating segments including the live event production market, the effects of the COVID-19 pandemic, the sufficiency of the Company's capital resources to fund the Company's operations and any statements regarding future results are forward-looking statements. Vislink may not actually achieve the plans, carry out the intentions or meet the expectations or projections disclosed in any forward-looking statements such as the foregoing and you should not place undue reliance on such forward-looking statements. Such statements are based on management's current expectations and involve risks and uncertainties, including those discussed in Vislink's Annual Report on Form 10-K for the fiscal year ended December 31, 2022, filed with the Securities and Exchange Commission ("SEC") on March 31, 2023, and in subsequent filings with, or submissions to, the SEC from time to time.
The statements made in this press release speak only as of the date stated herein, and subsequent events and developments may cause the Company's expectations and beliefs to change. While the Company may elect to update these forward-looking statements publicly at some point in the future, the Company specifically disclaims any obligation to do so, whether as a result of new information, future events or otherwise, except as required by law. These forward-looking statements should not be relied upon as representing the Company's views as of any date after the date stated herein.