Four-channel platform includes industry's first BXF 5.0 deployment and a range of unique highend automation features.
Los Angeles, CA, January 15, 2017 — Aveco®, the television industry's largest independent automation provider, today announced that its Award-winning master control automation platform with integrated media asset management (MAM) has been selected by one of America's premiere public television stations, KLCS in Los Angeles.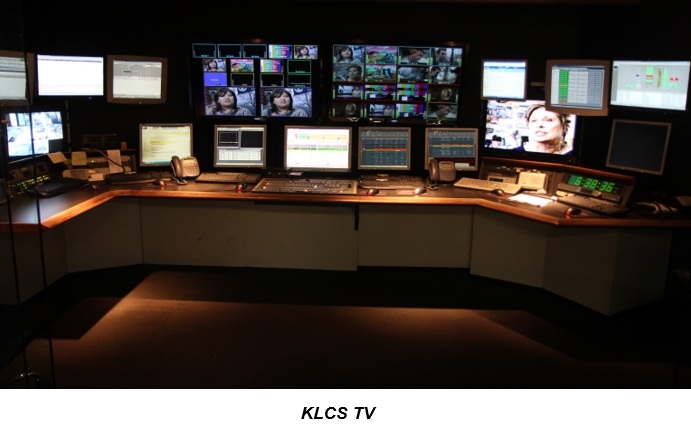 With a decades-long history of technology leadership, KLCS continues to lead the industry in the first deployment of BXF 5.0 with Aveco and Myers ProTrack. The KLCS system also includes the first Aveco Social Media Gateway deployed in the US.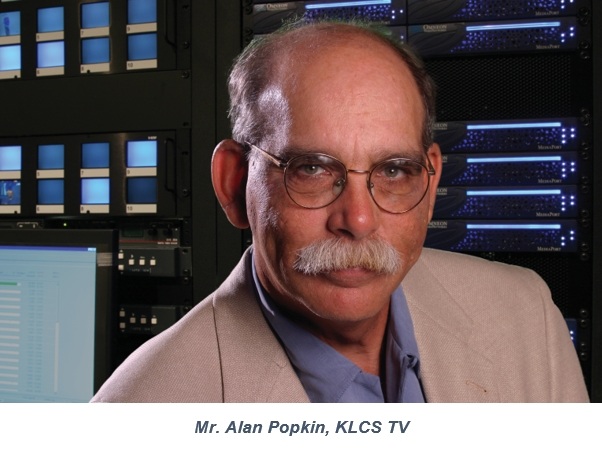 "KLCS initiated a 100 percent file-based workflow nearly fifteen years ago," said Alan Popkin, Director of Engineering & Technical Operations for KLCS. "We have now embarked on a total rebuild of the station to leverage the new efficiencies available with the latest technologies available.
"After a thorough review of automation systems, including on-site demonstrations of all main systems, the staff uniformly preferred the Aveco system for a number of reasons, said Popkin. "It enabled us to customize the automation to our existing workflow as opposed to having to change the workflow to match the automation requirements. It is versatile enough to accommodate any changes we'll need to make in the future, as the media business is constantly evolving."
The ability to customize the interfaces (GUIs) was also a key factor in selecting Aveco. Certain functions, such as setting AFD flags directly in the file — as opposed to sidecar files or database lookup — is important to the workflow at KLCS as they get a variety of formats from various program providers.
"Some of the advanced features, such as direct BXF 5.0 interface to the Myers ProTrack traffic system and the ability to use RSS to customize our outreach to our members based on schedule, provide both efficiencies and new opportunities to interact with our audience," continued Popkin. "From an engineering perspective, the wide range of devices Aveco will control and the ease of integrating them made the choice an obvious one to us."
"Aveco is honored to work with KLCS and Alan Popkin, who's drive for technology innovation has been admired for decades," said Jim O'Brien, President of Aveco. "Aveco has the industry's most advanced master control and news production automation system, built from 25 years of constant dedication to innovation. It's great to see our advanced software features recognized. We're dedicated to helping move the industry forward and we appreciate the opportunity to help KLCS in serving its community."
Aveco's list of industry "firsts" over its 25 years includes:
• The first dynamic traffic interface, 20 years ago — long before BXF
• The industry's first BXF 5.0 deployment, with KLCS, PBS for Los Angeles
• The first cloud-based Master Control deployment
• The industry's largest library of broadcast interfaces and implemented APIs
• The industry's most advanced Integrated Playout, in conjunction with Harmonic
• The first and only integration of Master Control and production automation in the same system, with automated cueing for frame-accurate PCR-MCR-PCR transitions
• The first and only "self-healing" Master Control Automation system, made possible by Aveco's underlying equipment pool manager. For example, if a backup video server port goes on-air as a primary, a new backup is instantly and automatically assigned from the pool equipment implementing a facility's Priority Use Plan
• The first Master Control Automation with integrated MAM
• The first and only Master Control Automation integrated MAM that includes federated search across all MAMs and PAMs in a facility — enabling missing media to be found faster than any other system
• The first and only Master Control Automation with a Social Media Gateway providing automated promotions on Twitter and other outlets operated automatically as part of Master Control or News Production Automation
• The only Master Control Automation with a built-in serial change-over switch
• The first Master Control Automation integrated with a NRCS for both MOS-updates and Traffic-updates on the same playlist
• The first and only Master Control Automation system to handle all aspects of remote insertion of news-sports-spots through stream-splicing integration
• The only Master Control system running on a, thus far, 100% virus-free/worm-free operating system (QNX), compared to Windows-based systems with numerous malware attacks each month
• The only Master Control system that is client-server based, with simultaneous software client use in Windows, Macs, and Linux — familiar GUIs for users, on a solidly safe software operation core