Comrex has just introduced Firmware 4.3-p6 for ACCESS, BRIC-Link and BRIC-Link II codecs! We recommend updating for the usual reasons (there are bug fixes, various improvements, etc.) but there's also a new feature you might be interested in taking advantage of.
Firmware 4.3-p6 includes an experimental version of our brand new HTML5 interface! With Adobe announcing the end of Flash support (and most browsers disabling the feature by default), the timing is great for this fresh, new, more user friendly interface.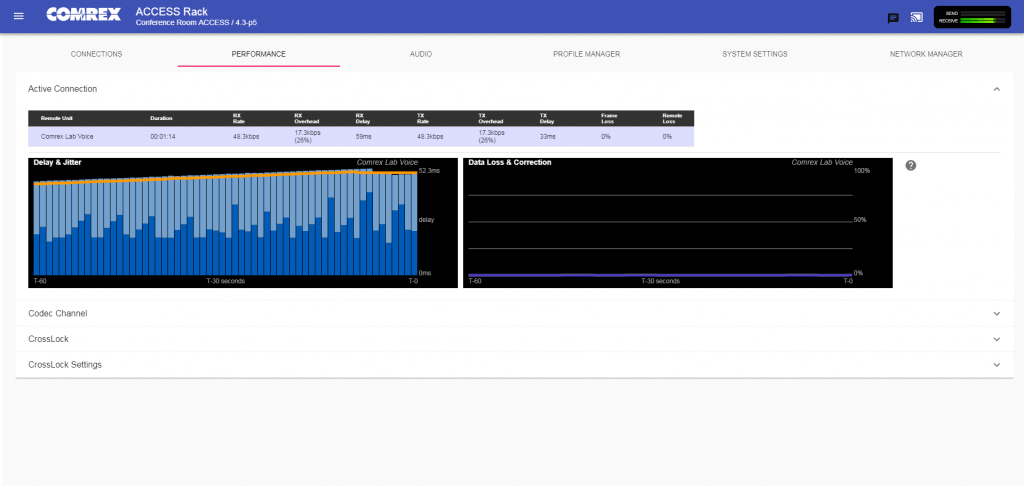 Using the new interface is totally optional, even if you update your firmware. We also have to note that because we're still perfecting this firmware, immediate fixes to glitches will not be available. But if you're interested in being one of the first to try this GUI out, you now have the chance! If you do decide to use the new HTML5 interface, please drop us a note if you see any weird behavior or potential bugs not listed in the "known issues" section of the 4.3-p6 Changelog.
Still prefer Flash? All Comrex IP audio codecs can still use the Flash interface, as well as Toolbox, Codec Commander, and Fleet Commander.
This firmware version also includes our new HotSwap feature! HotSwap lets you back up studio-to-transmitter links (STL) or other dedicated links with a wireless modem. You can select a network that will only be engaged if the primary network fails. The system will warn of this status with a contact closure, and automatically fallback to the primary once it's restored. Fall-over to backup happens in a matter of seconds, and fallback is seamless.
We always recommend updating your firmware. We regularly make updates that will keep your codec running smoothly, and we suggest installing them to enjoy the best possible performance from your equipment!