Among hundreds of entries for this category, winning is a great achievement and our team is very proud!
ETV Bharat and Aveco were honoured just to have been nominated as a finalist for IBC's Content Everywhere Innovation Award. But now having won, we are both extremely proud and humbled to be recognized! ETV Bharat, along with Aveco and other technology partners, have developed the world's first large-scale mobile news production and distribution system. There has never been a mobile news deployment like this, but as phone and tablet consumption explodes world-wide, we believe broadcasters will take inspiration from this bold, industry-changing step by ETV Bharat.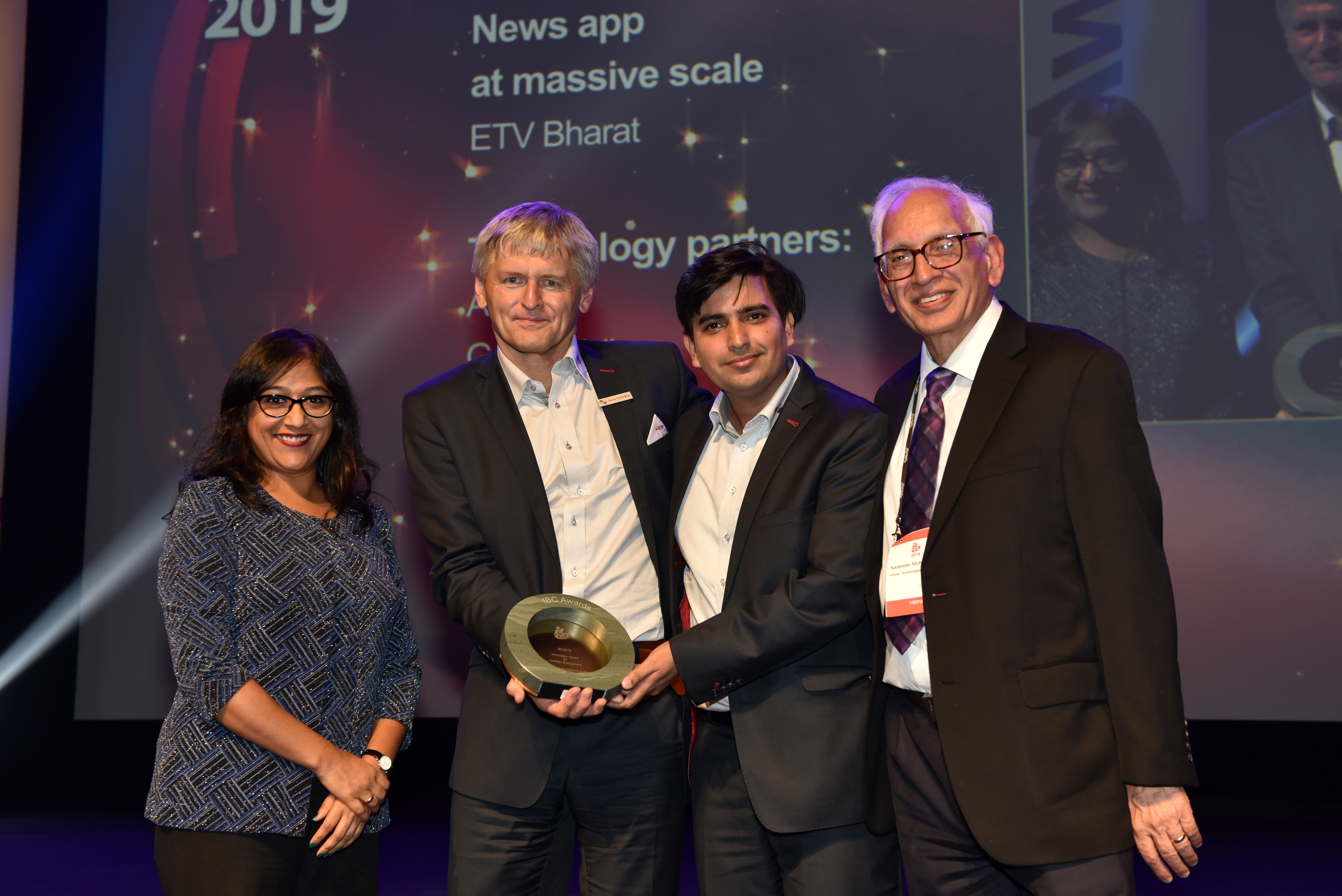 Innovation Awards: Content Everywhere
The Innovation Award for Content Everywhere was won by News app at massive scale. 
ETV Bharat and Aveco combined to automate news production and playout to 24 studios and 24 full time news channels for mobile phoneand-tablet live and on-demand viewership. Launched in 21 March 2019, ETV Bharat has 5,000 mobile journalists across India equipped and empowered with the latest news production technology. Aveco automates the live production, recording, and playout of these 24 mobile TV channels and provides the workflow automation to optimize on-demand