Prague, Czech Republic, September 16, 2019 — Aveco®, the media industry's largest independent automation provider, along with its customer Ramoji Group's ETV Bharat in India, have been awarded the 2019 IBC Innovation Award in the Content Everywhere category. Aveco's automation system drives 24 studios and 24 full time news channels in 13 languages for mobile news consumption. The award was presented for the "News App At Massive Scale" to Pavel Potuzak, Aveco CEO; Kulvinder Singh, Aveco VP Sales South Asia; and N.M. Mehra, Vice President, Technical, for system integrator VTI, accepting the honor on behalf of Mr. Ramoji Rao, Founder, ETV Bharat. The IBC Awards ceremony was held Sunday, September 15 in Amsterdam Netherlands. It's the highest project honor of the global TV industry.
Launched on March 21, 2019, the ETV Bharat app provides the ability for users to "drill down" from national news to news from 29 Indian states and then to 725 districts across the country for hyper-local content. With over 5,000 mobile journalists (MoJo) trained and empowered with state-of-the-art mobile news reporting equipment, and with Aveco's production control room (PCR) and master control room (MCR) automation managing the dynamic workflow for all 13 language versions, the efficiency of news production at ETV Bharat is exceptional.
"Winning this award is the pinnacle of achievement for Aveco," said Pavel Potuzak, CEO of Aveco. "As an independent automation provider, having first been awarded the ETV Bharat automation project and then winning the IBC Content Everywhere Innovation Award, it's a great honour. We've shown that Aveco has the knowledge and resources to tackle the world's largest automation projects successfully. I want to once again thank the Honorable Chairman of Ramoji Group, Mr. Ramoji Rao for placing his trust in Aveco. His vision of 'One Nation — One App' has come true."
During the ceremony, third-party technology partners Harmonic, Octopus and Ross Video were also acknowledged.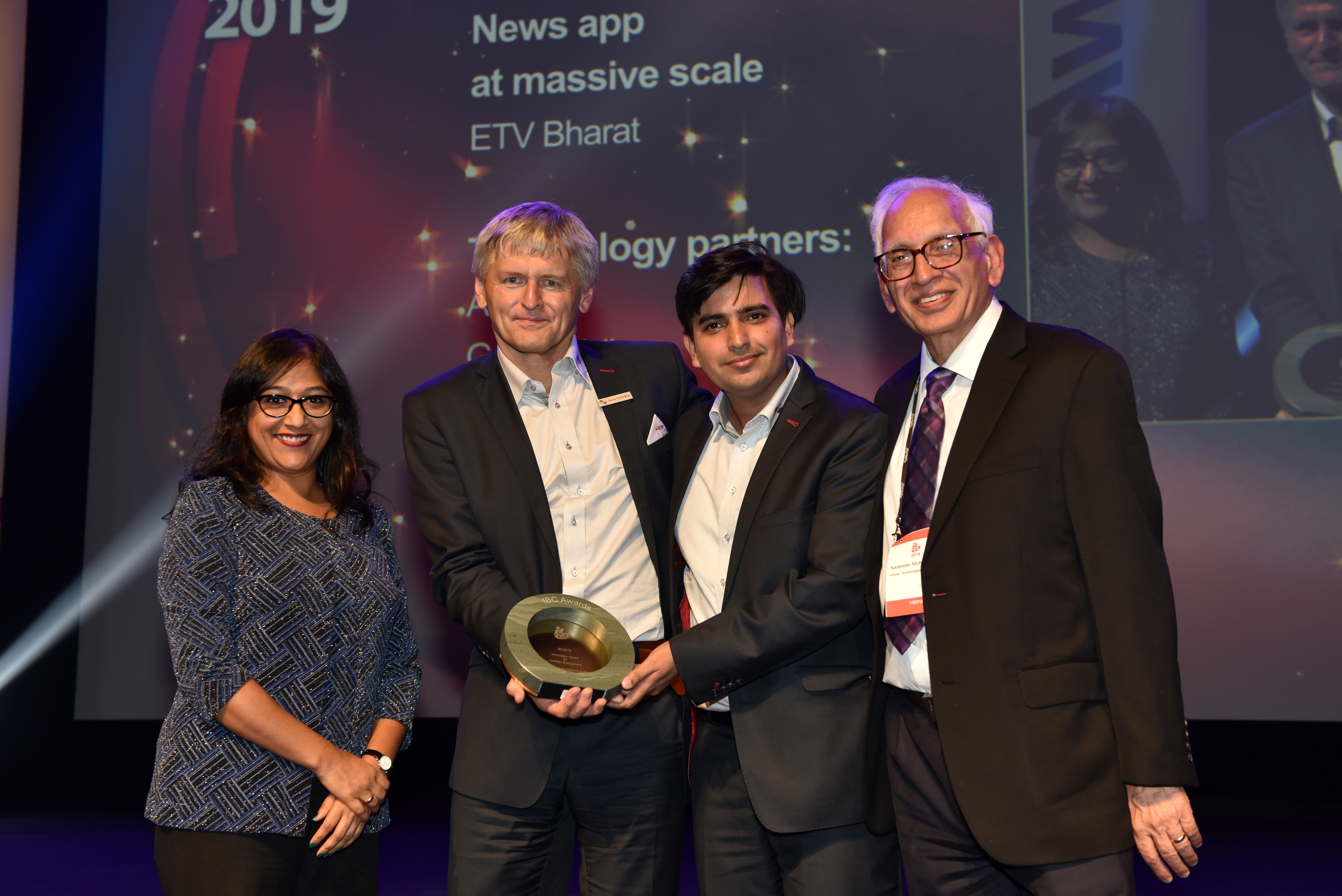 ###
Caption: Accepting the IBC 2019 Content Everywhere Innovation Award are (L to R) Pavel Potuzak, Aveco CEO; Kulvinder Singh, Aveco VP Sales South Asia;
and N.M. Mehra, Vice President, Technical, VTI.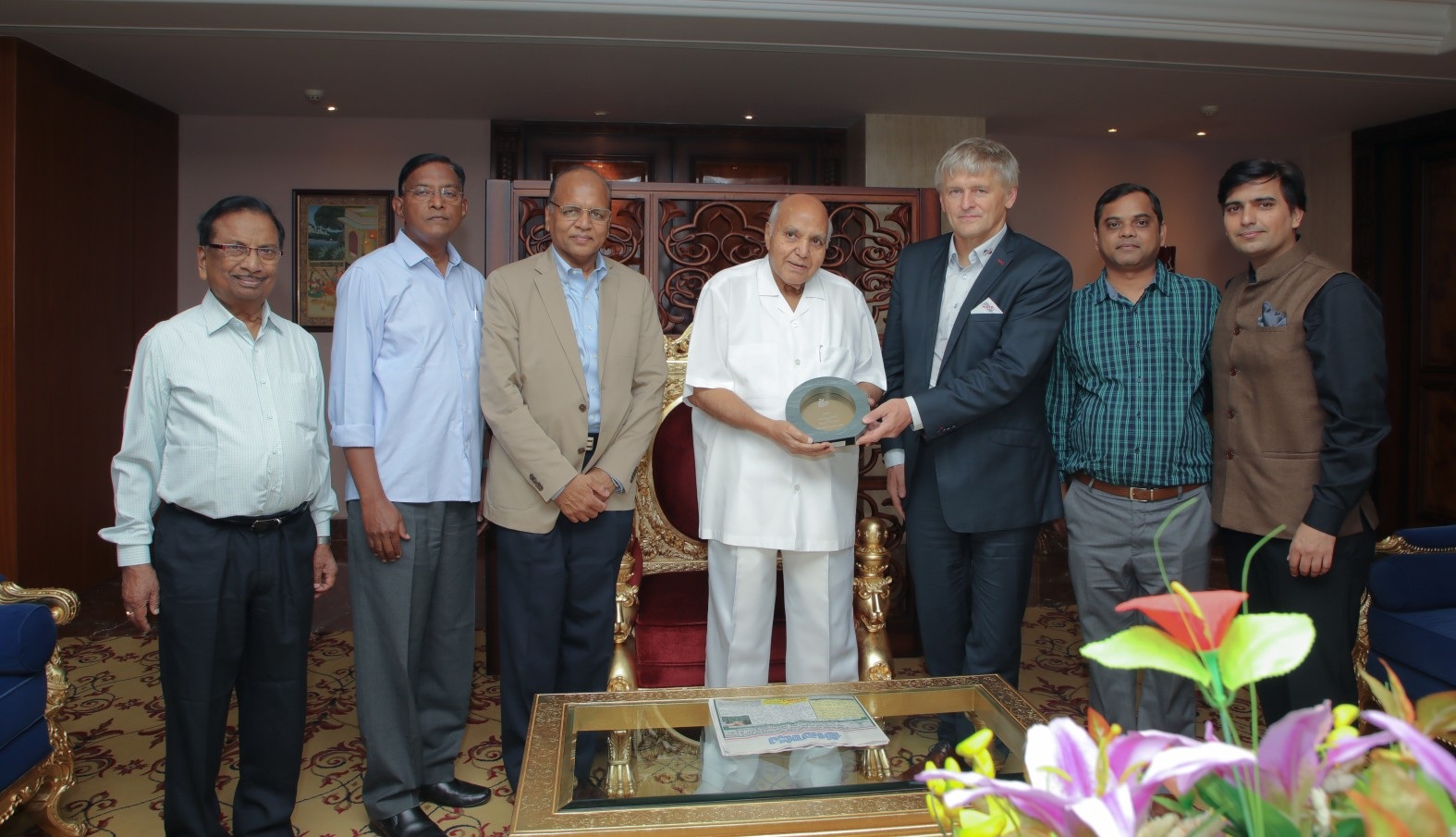 ###
Caption: At ETV Bharat: Pavel Potuzak, Aveco's CEO together with Kulvinder Singh, Aveco's VP Sales South Asia – handing over the 2019 IBC Innovation Award to
Ramoji Rao, the Chairman of ETV Group India