IP audio codecs have become a staple for broadcasters over the past decade. This shift was triggered by changes to infrastructure – the sunset of ISDN and POTS made switching to IP necessary. But many users have discovered benefits to IP that they didn't expect. IP is no longer just a necessity – it's an advantage.
Here's how some of our customers are benefiting from IP audio codecs:
For home studios
While working as a creative director in advertising and promotion during the early 90s, Sean Caldwell discovered that ISDN could be world-changing. "I found that ISDN allowed me to do work not only in my local area, but all over the world," said Sean. "It was this magic tool that opened up a lot of opportunities that previously were closed off."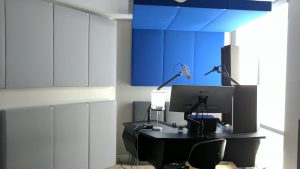 But in the last 20 years, ISDN has become prohibitively expensive for Sean. When he moved to a new studio with a solid internet connection, he saw an opportunity to make the switch from ISDN to IP.
As a voice-over artist, Sean needed a solution that connects easily and broadcasts in high quality. "Once I click connect, within a second, we're connected and I'm right there in the studio," said Sean. "I still remember the first few times we used BRIC-Link, the connection felt instantaneous. One studio that I work with often is 600 miles from me, and we usually experience an almost imperceptible 40 millisecond delay during sessions."
"We're now seeing studios, voiceover talent, and others making the upgrade. Studios and talents appreciate the BRIC-Link," said Sean. "They like the stability of the connection, the high audio quality, and the low delay. I hope we see more adoption of hardware IP codecs over the next few years."
For remote broadcasts
IP networks are more ubiquitous than ever. If you're doing a remote, it's far easier to connect to a Wi-Fi or cellular network than to put in an ISDN line. (Not to mention, it's far cheaper!) Plus, using a hand-held codec on an IP network can let your talent be more creative. We've had customers do remotes from the back of a bicycle, while doing charity walks, and even from deep in the wilderness. When it comes to portability, IP codecs can't be beat.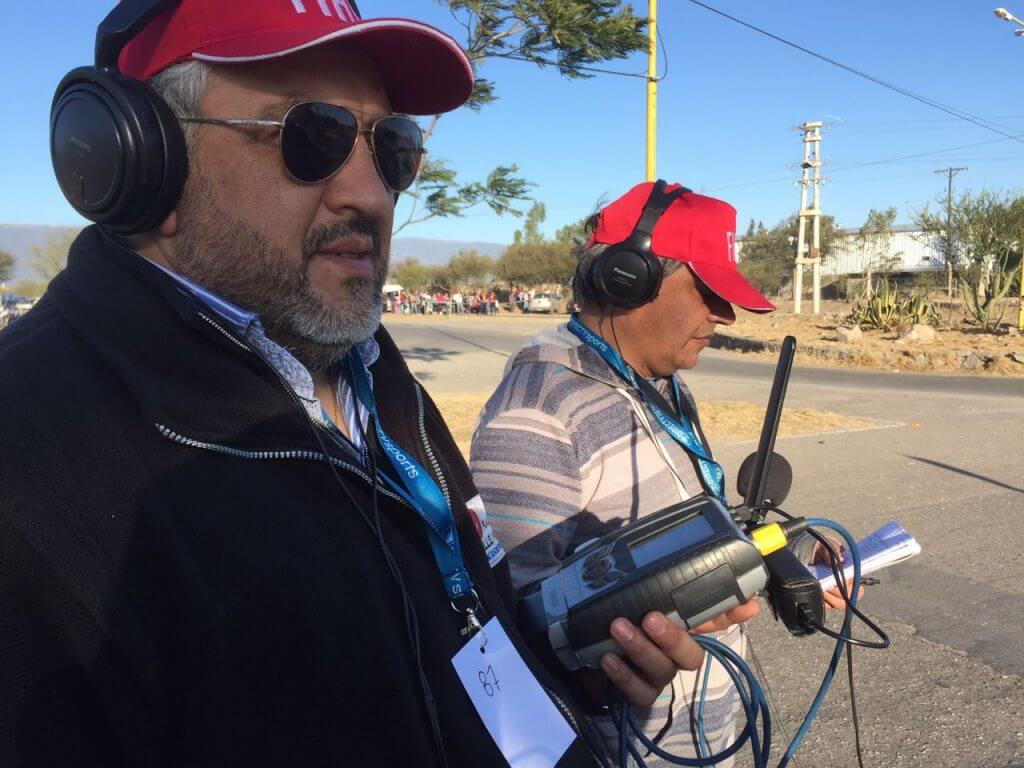 But IP networks like 3G/4G and Wi-Fi are sometimes not the most reliable. That's why we created CrossLock. This advanced network management tool is designed to help you take advantage of whatever bandwidth is available by letting you use multiple IP networks simultaneously. When a new network is introduced, Crosslock will immediately evaluate how much bandwidth is available, while factoring in latency and jitter information, and combine the two connections to take advantage of all available bandwidth. This ensures that you don't lose connectivity during remotes, even if your networks are choppy.
Radio Valle Viejo used ACCESS, our remote IP audio codec, to cover a major news story in Catamarca Argentina. "Catamarca was struck by tragedy several years ago when the mayor passed away unexpectedly and was discovered near a river in a very remote area," said Claudio Saavedra, technical director for Radio Valle Viejo. "It was our job to cover the event live from the scene."
"We were able to broadcast from the riverbank without difficulty. Prior to getting ACCESS 2USB, we would have never been able to handle a remote from that location. We were impressed because even though we had little bandwidth to work with, our ACCESS portable was able to transmit high quality audio."
For studio-transmitter links (STLs)
Many people assume that IP networks are not as stable as their hardline predecessors, but that's not true anymore! In the past several years, IP networks have become just as reliable, and are capable of sending higher quality audio. It's become common to use a high-quality hardline internet connection for STLs and other mission-critical applications.
What about when IP networks aren't perfect? We created HotSwap, a tool that allows users to back up studio-to-transmitter links (STLs) or other dedicated links with a wireless modem. HotSwap lets users select a network that will only be engaged if the primary network fails. The system will warn of this status with a contact closure, and automatically fallback to the primary once it's restored. Fall-over to backup happens in a matter of seconds, and fallback is seamless.
KSUT in Colorado has a complicated STL set-up. "We have some challenging connections — for example, there's a 10,000-foot mountain between our studio and one of our transmitter sites. The internet pathway is punctuated with microwave hops." said Scott Henning, the independent engineer who works with KSUT.
"Despite the geographical challenges, our BRIC-Links reliably run at 128 kbps," said Scott. "I rarely have to do anything to the connection or the equipment."